British Music Festivals are world renowned for being cool, edgy and er, rainy. But amongst the days of limited shower access, an absence of mirrors whilst being at the mercy of the elements i.e Rain, what's a girl to do to keep looking fresh, gorgeous and sexy, when she doesn't have access to her own festival Winnebago,VIP crew pass or boutique camping tents, like some of the celebs pictured here?
What is the average girl to do, when limited shower access, cramped sweaty tent living conditions and hideous weather patterns conspire to fuck up your gorgeousness? PREPARATION IS THE KEY
HAIR FOREVER
A lot can happen in 5 days...Oh yes, we all know what happens here don't we. And dry shampoo may fluff your hair up for a bit, but once the heavens open up, your left with a cakey, greasy, powdery mess. Hats cover a multitude of sins, but then you get hat hair, which only compounds the problem. Hooded tops are hair friendly. A scarf comes in useful on the last day.
A better option in my experience is to get your hair professionally blowdried or even better, get yourself to a 50's beauty parlour and get some Veronica Lake waves. May sound bonkers, but your do will last you through the festival, and any rain will only accentuate the curls.
Hershons walk in blow dry bar:
Latest available style is now the
The Marcel,
at only £21 (and 30 minutes), which will make you look like you walked out of the silver screen.
The Wavy Gravy - tousled beach babe rock chick hair - i.e festival hair if you had a hairdresser in your tent.
NAILS
Dark nail polish covers a multitude of sins. Get something quick drying, so that you can top up on site, when its starts to chip, if you can be bothered that is.
I love Maybellines' express finish polish in onyx.
THE THONG SONG
Wearing thongs or sandals at a UK festival is asking for trouble. Festivals are about boots... they can take you from day to night and considering the amount of walking you will need to do, a much better option. And much sexier too. Caterpillar boots keep the rain at bay -- as good as wellies.
Festivals mean lots of face time with people.
Eyes and Eyebrows: Eyelash extensions are the best for festivals and holidays. No mascara = no panda eyes in the morning, and also guarantees a glamorous look throughout. People will be amazed at how great your eyes look, day after day.
Getting your eyebrows professionally shaped can really make a difference. I always head down to the
Shavata Brow Studio
, at Urban Retreat in Harrods to perfect those arches.
With your eyebrows groomed and your lashes in place, you will cut down on make-up time considerably and you will always feel ready to face your public.
Getting a hydrating facial before you go, if you have the time and money, is a good investment which will pay off once your there. Considering that you will be spending 5 days at Glastonbury, with little access to water and with skin wipes as your best friend.
Of course, if you must go DYI, having a good steaming session at home, followed by an intensely moisturising mask will help considerably, and making sure that you remove all traces of make-up and sunscreen will help to keep breakouts at bay.
Always good to bring some kind of emergency cream, in case things turn red, blotchy, sunburnt or dried out. I hit the
Glade Festival
with a small pot of
Creme De La Mer
last year (you could always try blagging one at the Harrods counter). For a cheaper option, the
Dr Hauschka Soothing Mask
is thin enough to use a a daily moisturiser, and good to lather when you hit the sack. Another good option is a trial size version of the
Dr Hauschka normalising oil
, which helps the skin regulate itself whilst giving a healthy sheen to the face and decollete (you can blag one by requesting a sample from
this website
Tinted moisturisers with an added SPF, is a daily option anyway, but particularly handy for festivals. Mineral water mist sprays are good for hydration and waking the skin up when access to water is a problem. Some pound stores are selling them for-- yes you guessed it -- a pound.
Both budget friendly and beautifying, this little kit will go a long way and bring out your best features, and all for just under £20.
ooh la lift - to brighten your eyes.
lip plump - to keep the lips looking sexy
high beam- to keep those cheekbones high, and highlight any other area for that ethereal, fresh look
lemon aid - to even out the colour of sleep deprived eyelids
boi-ing- to conceal any breakouts.
BEAUTY SLEEP
Earplugs and eye masks are a must for drowning out the noise and daylight. At some point, the tent will feel both sweaty and dry at the same time, so a
mineral water mist spray
can make the "I-am-sleeping-in-a-sauna" feeling temporarily disappear. Packing a herbal-style sleeping tablet, can also help. I love
CALMAID
, which gives you a good dose of essential vitamins whilst you sleep and wont make you feel groggy in the morning or feeling wired from the night before. OH, and a pillow.... you won't realise how much you miss it until your faced with a makeshift one made of a damp towel wrapped around your welly.
HAIR REMOVAL
Indeed! Apart from packing a pair of tweezers, if your legs are going to be on show, your gonna have to keep them smooth. Waxing is a good option, but what about if you shave them usually?
I recently discovered a really cool little product from
Pretty Polly
called the
leg shaving butter
. No need for water, just smother this on and follow the instructions. For underarm hair, the new
Hair Minimising Deodorant
could potentially be a god sent. Or waxing beforehand at Bliss Spa.
WET WIPES
Like my mate once said, are not Magic Wipes, but they can go a long way in making a festival girl feel temporarily clean.
Pampers Sensitive Wipes. 63 per pack. £1.95 from Tesco - These have aloe and chamomile and are really gentle.
No7 Quick Thinking 4 in 1 Wipes.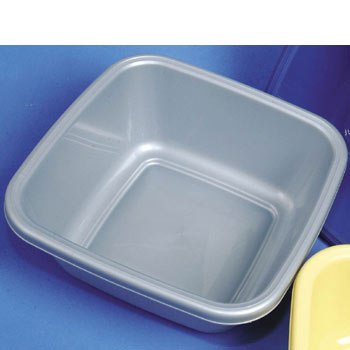 HYGIENE - with a capital H
An over-reliance on antibacterial gel means that one forgets to wash their hands, and all kinds of nasties can be picked up on a field. This may sound excessive, but I will be packing a small bowl (
£1.73)
to wash my hands in when getting to a tap in some god-forsaken field is not an option. Can also be used as a hat during a downpour, just gafa tape it to your head.
HOW TO KEEP GOING
1. Re hydration sachets
2. Emergen C sachets (If you log onto their website, you can claim a free sample) http://www.emergenc.com/
3. Arnica 30c pills - Homeopathic (please consult with chemist).

IF ALL ELSE FAILS AND YOU RUN OUT OF CHEEK TINT, JUST GET LAID! FOR AN INSTANT BEAUTY FLASH PICK-ME UP, POST-COITAL HAPPINESS MAKES YOU LOOK GOOD WHATEVER THE WEATHER.