Where I sat for the show
Now that the champagne hangover has subsided, what can I say about the closing VIP Award night of the
London Burlesque Week
at Cafe
de
Paris?
F*A*B*U*L*O*U*S
It was like Oscars nights for the burlesque scene on Sunday night. Beautiful burlesque babes from around Europe, US and Australia were all in attendance to hear the nominations/winners for the various tease-
tastic
categories, after a week of high-octane performances across a myriad of venues in the capital.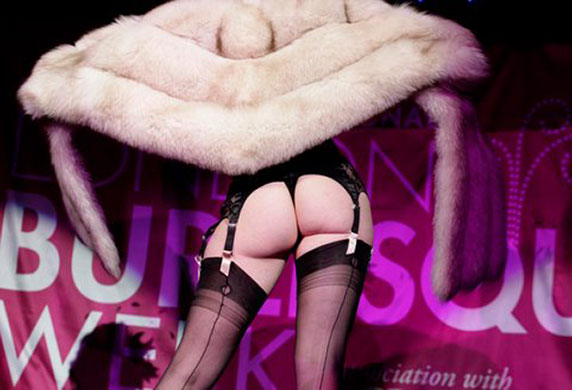 Photo credit: Rebecca Harley
This year marks the fourth year of London Burlesque Week..... and if it keeps getting as good as this, London might just become the Burlesque capital of the world.
The Show
If you wanted to get laid with an exquisite bird of paradise like women, this is where you should have been. I swear, the angels were covering their eyes and losing a few feathers from fear of temptation.
There were so many burlesque women seated in the audience that it was hard to look at the stage sometimes. In fact I became transfixed with
Rosamind
Pike (or dead ringer for) who gave the best star struck stage gazing look I have ever seen.

The Man